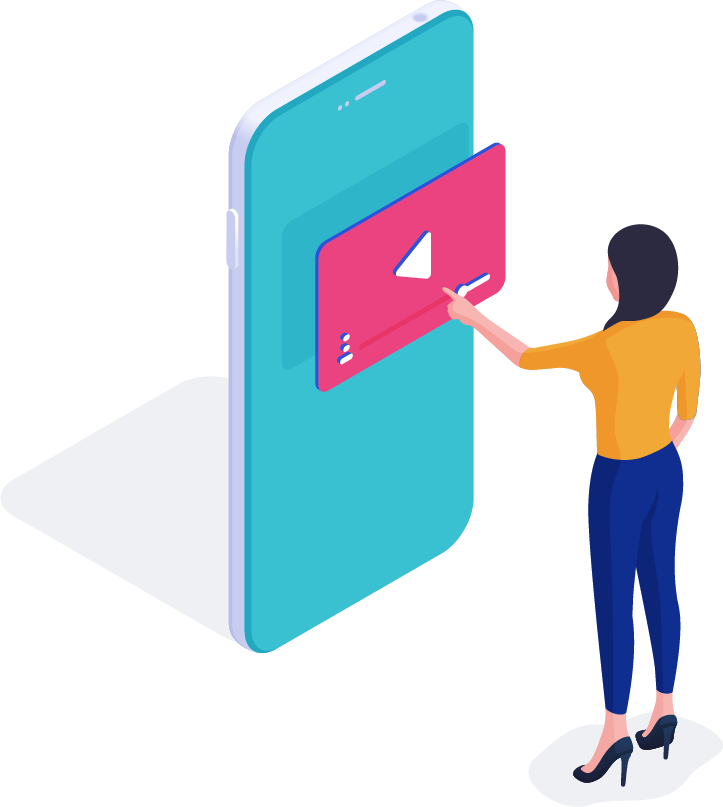 Connecting the young minds across the globe with our
Smart Community
Learning !
Our research proven best content, master pedagogy, exciting curriculum and master topic experts will transform the future of kids and enable them to create jobs instead of seeking them.
Discover
Real Talent!
This mission would enable the youth across the globe to discover their real talent and we are well equipped to shape their talent and nurture them into future Master achieveres.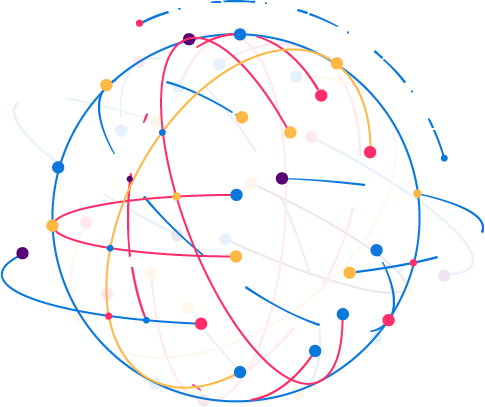 Here at
Buddy Academy
We aim to provide a comfortable & finest learning environment for your child. We are an affordable learning platform you can rely on during your hectic schedule, that aims to make learning holistic, effective, and fun for your kids.
The time is
changing & it's time to redefine
the way we perceive the education system and learning to be.
It's not about programming the little champs to become robots, rather it's important to learn to love life & to be humans first!
We are a team
of great thought leaders
& leading lights from different parts of the world having diversely magnificent thoughts yet working towards 1 single goal limitlessly day & night to accomplish that United target of serving the best learning.
From
vast experiences
to innovative creators, from early risers to nighthawks, from passion to discipline, from North to South & From East to West - We have it all! & yet we call ourselves constant LEARNERS! And indeed we're still learning!!
Leaders, Advisors & Team
Alok
Pandey
Founder and CEO
Alok, an Engineer by profession, is the visionary founder and CEO of Buddyacademy with only one goal; Making quality learning a reality for everyone. He aims to enable each & every single kid across the globe from every nook & cranny to have access to buddyacademy's beneficial content !
A passionate leader with a knack for creativity, Alok inspires everyone around him to pursue and work on what they love. Before turning to Entrepreneurship, his career span across various industries like Ed-tech, Telecom, Consumer Durables, FMCG, Automotive, Real Estate, and Healthcare in brands like Systema, Reliance, Tata, Aircel, Usha International, etc for over 20 years.
He's a work enthusiast, forever learner & traveler at heart and soul and aims to redefine the word "impossible" forever. He wants the kids to learn how to tackle & overcome obstacles in life.
Smriti
Pandey
Head of Operations
Smriti is a passionate team leader who firmly believes that the process of learning is perpetual and unending. A journalist by profession and an educator at heart, she loves venturing into untouched and unexplored avenues. She's well-versed in various verticals like Ed-tech, Real Estate, and Healthcare.
Shaping young lives with the help of quality education is one of her life's missions, and with Buddyacademy, she aspires to achieve it.
A keen learner, loves to paint, design, to explore new things & to guide kids.
Ashish
Dhawan
Head of Marketing
Ashish is the brilliant brains behind the marketing efforts at Buddyacademy. It has always been his ambition and goal to impact young minds and introduce them to the importance of good health & discipline.
His long career has revolved around various leading industries like Telecom, FMCG, Real Estate, and Healthcare and leading corporations like Vodafone, Reliance, Systema, Philips, to name a few.
---
Nishant
Rai
Head of Sales
Nishant is a true sales lover with around 16 years of rich & versatile experience of various geography & market & have a great problem solving skills.
Worked in various sectors like FMCG, Telecom, Consultancy & Healthcare. His main mission is to take education in the rural belt where good education is still a dream for many. A good traveller & hard-passionate team player. He loves to achieve his targets before time.
Anurag
Singh
Head of Curriculum
Anurag is our Professor Extraordinaire! An IIT-BHU alumnus, he has trained thousands of students for the coveted JEE exam for over 10 years.
He has a knack for connecting and mentoring young minds, and his passion for education and learning has made him every student's favorite teacher! He's always diving in the content & curriculum, seeing it from the perspective of kids, teachers & parents! The team of Buddyacademy along with him is always on a quest to make Learning super easy for kids. The way he connects with the kids and explains them every bit of the concept is the learning which every learner should get. The way he takes the kids on a super interesting thriller learning journey to make toughest concepts in the easiest way is just fantastic!
Ajay
Anandteertha
Head of Technology
A true leader and an inspiring manager, Ajay's long and rewarding career has always revolved around world-class technological execution. An expert at solution architecture and product management, he's been known to bring unique insights and technical solutions to business problems.
He is a hands-on Full stack developer well-versed with a spectrum of web and mobile technologies with a laser-sharp focus on quality, usability, security, and scalability. He has donned various caps along the way during his 18-year-old career, which featured the best in the game like Cisco, Samsung, NXP, Bloomberg, and other leading corporations.
---
Rohit
Garhwal
Product & Strategy Advisor
An IIT & IIM Ahmedabad graduate driven by passion towards working on interesting ideas & tackling new challenges in the world of Startups & Entrepreneurship!! Rich Experience & knowledge across Strategy, Finance, Product development & so on!
Bhavik
Soni
Finance Advisor, New York, United States
Bhavik is an extraordinary financial advisor & master of risk management. A rich experience in the financial services industry & a multi talented personality. He loves calculations & tabulations.
---
Kshitij
Pandey
Startup Enthusiast
A student at MIT, Computer Science Enthusiast & a young Entrepreneur. Driving innovation and technology vision in partnership with the business.
Praised by Indian Prime Minister Shri Narendra Modi.Exceptional achievement in the field of Science, Technology, Innovation, and Entrepreneurship. Received various awards & a TEDx Speaker.
Rohit
Kumar
Product Head (Engineering)
A Product Manager with rich experience across product management, entrepreneurship, business strategy, conceptualizing, designing and documenting, P and L and strategic partnership.
He loves product planning and execution throughout the product life cycle of products used by millions of users in multiple countries.
Srisudha
Subramanian
Curriculum Expert & Educator
A competent professional with 16+ years' experience in Content development (E-learning and E Publishing)
A proven strategist with expertise in leadership, managing operations. Strong knowledge of Bloom's taxonomy, Assessment writing, content enablement, Curriculum development, Content ingestion in CMS.Vendor management, pedagogy implementation, Developed HEAL Model.
---
Mydhili
karpurapu
Content Specialist
A super hard working ,dedicated & thought maker Engineer by profession & a very helpful educator.
She loves her work. An education specialist who is always ready to take on new challenges & get better. Having great achievements in the field of Curriculum development & Education.
Nidhi
Rao
Growth Hacker
Nidhi is a true ideator who loves to work on new & innovative ideas and see the ideas work! She is always wanting to explore the new transformations in the Digital Marketing Space.
She is the one who wants to hack the path to success!
Ankita
Chandra
Graphics Designer
Ankita is a very hard working & multi tasking creator who is always ready to work.
A determined & thoughtful creator who always has something magical to show. An awesome & fun loving personality.
---
Priya
Ray
Creative Designer
Priya is a super passionate & creative personality who is always keen to take on new challenges & loves to play with colors digitally!
---